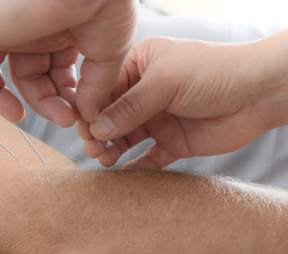 Posted
by Dr.Win
on
July 26, 2018
I expect that the patient's headache and dizziness disappear after 4 times treatment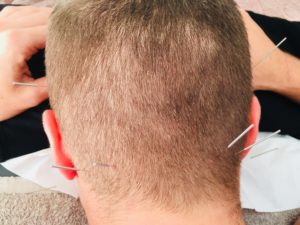 Today, (25, 07, 2018) I received a case of headache and dizziness, European, 50 years old. Headache and dizziness for more than TWO months, headache is dull and painful, wrapped around the head with a towle, sometimes dizziness and nausea, vomiting when nausea is serious, vomiting for once a week or two; feel bitter and dry mouth, still dry mouth after drinking water; fatigue, cold, cold limbs; poor appetite, sleep is good, normal bowel movements. he have seen a family doctor, a neurology specialist, did a head CT, MRI, and various blood tests. No abnormalities were found, so no treatment was done. had acupuncture twice, but it did work. he came to our clinic under the recommendation of his friend.
No abnormalities in the nervous system examination, the tongue coating is less yellow, the tongue is red, the pulse is deep; the neck is tender and the back is tense and tender. Initial impression of mine: tension headache (caused by muscular cervical spondylosis), Chinese medicine: internal heat and external cold (qi stagnation syndrome)
Principle of treatment: evacuation of qi stagnation
After the first acupuncture the headache was relieved, still dizzy, and no nausea. Keeping treatment.
In this case, I expect that the patient's headache and dizziness disappear after 4 times treatment, and there will be video or patient voice as evidence. hope my predictions is correct.