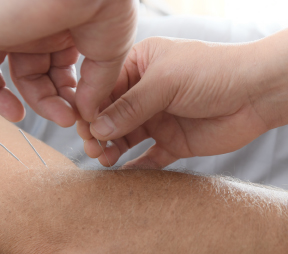 Study Note
yang chen
Having been learning Chinese medicine for nearly one year in New Zealand, I come to realize that accumulation and introspection are main methods to learn a subject,especially for Chinese Medicine.which is a quite practical knowledge in modern world.That is why i write the essay for as well as sharing informations with people who might be concerned.
This is the fourth term of my first year course,filling with assignments and assessments through the whole term.i have to take five papers within this term,we start on the 25th of October,i am studying the course Diagnosis of Traditional Chinese Medicine,it is taught by an experienced Chinese medicine doctor who has two clinics in Auckland.she experts in skin pathema.last term,she taught us with four means to diagnose in Chinese medicine which is known as Inspection,Auscultation/Olfaction Inquiry,Palpitation.
We are having syndrome differentiations such as Eight principles disease syndrome differentiation(S.D),visceral S.D and etiological S.D. Etc….in our first week,we begin to learn eight principles S.D.Namely,they are exterior and interior,cold and heat,excess and deficiency,yin and yang.
The concepts of interior and exterior reflect the site of disease,generally speaking,the skin,body hair,textual interstitial space of the muscles,channels and collaterals are located outsides,they belong to exterior physically.while bone marrow,internal organs,blood vessels are physically interior.Differentiation of exterior and interior syndrome mainly relys on inspecting whether there is chill and fever together,changes of the tongue,visceral manifestition and pulse condition.My tutor emphasizes on this part quite a lot as it is always seen clinically.
Apart from that,we put our focus on yin deficiency and yang deficiency syndromes,yin depletion and yang depletion syndrome,dual exterior and interior syndrome,interlocking of cold and heat,interlocking of the deficiency-excess syndrome,true or false syndrome.
There are some key points to determine each syndrome which is quite practical in clinic.The primary points to distinguish yin depletion is sticky and salty urination,warm limbs,dry and crimson tongue,extreme thirst,thready,racing and rapid pulse.yin depletion is often developed from yin deficiency,or caused by high fever,profuse sweating, loss of body fluid as a result of massive bleeding or burn.
The main points to diagnose yang depletion are cold sweating,,cold limbs,coma,bluish complexion and intolerance to cold and moist tongue,together with feeble pulse.
Dual exterior and interior syndrome happens in the same patient due to the following three conditions,the first is the appearance of both interior and exterior syndromes at the initial stage of the disease.the second refers to an unrelieved exterior syndrome transmitting into the interior,the third means patient with unhealed internal injury are attacked by exogenous pathogenic factors.there can be subdivided into eight types.Apart from the other six types,exterior cold and interior heat and exterior-interior excess are commonly seen in clinic.the former one occurs when patient suffer from fever,aversion to cold,headache,dry throat,clear urine,loose stool and abdominal distension.the latter is marked by aversion to cold,fever,stuffy nose,nasal discharge,gastric and abdominal distension,floating and tight pulse.
Interlocking of cold and heat refers to three reasons,which are cold and heat pathogenic evils attack human successively,accumulated cold transmit into the interior and transforms into heat without heal,imbalance between yin and yang.considering the disease site,it can be summed up into the exterior and interior cold-heat syndrome and the upper-lower cold-heat syndrome.
Upper heat and lower cold takes place when patient suffers from the heat in the upper-jiao and deficiency-cold in the spleen and stomach.he may have heat symptoms such as painful throat,dry mouth,a desire to vomit and abdominal pain alleviated by warmth and loose stool;Upper cold and lower heat happens when patient has spleen-stomach deficiency-cold and damp-heat in thee bladder,she got pain in gastric and abdominal region and vomit clear fluid in the upper,accompanying with frequent,scanty and painful urine;third condition is due to kidney and spleen showing cold symptoms together with heart and liver showing heat symptoms,such as cold knee,poor appetite,red face,insomnia etc….
Interlocking of excess and deficiency refers to excess leading to deficiency,such as excessive evils impair healthy qi resulting in qi deficiency.secondly,vice verse.there are 3 conditions that we might see in daily life,one is deficiency complicated with excess,it occurs when heat evil is eliminated nearly at the advanced stage of a warm disease,the treatment should focus on nourishing yin and clear away remaining heat.One is excess complicated with deficiency,which treatment should focus on the clearing internal heat and nourishing yin to remove dryness.One is deficiency with excess which we should emphasize on taking both aspects back to the right track.
More is coming….
for more info, please phone 098150518 dr win acupuncture, or visit 1054 new north road mt albert.
Trackbacks and pingbacks
No trackback or pingback available for this article.