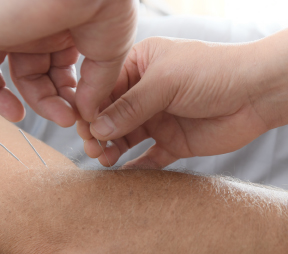 Weekly note 7
yang chen
It is nearly the end of our semester now,we are closely reviewing back about what we had learned in the last two months. Before that,we gotta to finish six meridian syndrome differentiation, which is one of the method that is applicable to the disease caused by exogenous pathogens.
It is created by Zhang Zhongjing,a physician who lived in Eastern Han dynasty. Basing on his experience and the Chinese medicine classic books,he summarized exogenous contracted disease into six groups of diseases,namely,they are taiyang disease syndrome ,yangming disease syndrome ,shaoyang disease syndrome ,taiyin disease syndrome,shaoyin disease syndrome and yueyin disease syndrome. The first three syndrome changes are relied on the change of six fu organs whereas the last three syndrome disease is due to the change of five zang disorders.
The taiyang meridian dominants the superficial part of human body and works as the security guard against the exogenous pathogens,depending on different body constitution, taiyang disease syndrome can be further divided into two kind of manifestations: taiyang stroke syndrome and taiyang coldness attacking syndrome.
The first type is caused by the invasion of wind attacking the body,restricting the lungs' dispersing and descending function thus clinically it manifests as aversion to cold,fever,sweating and thick phlegm,stiff neck and floating and moderate pulse. The second type is aroused by the cold evil blocking the defensive qi and causing the muscle spasms, rigidity of neck or joint, no sweating,aversion to cold,floating pulse.
Yangming disease is an interior excessive heat syndrome in febrile disease. Its two different kinds of condition are yangming meridian syndrome and yangming fu syndrome.
One condition in yangming disease is caused by excessive heat in the yangming meridian. Clinically it shows as profuse sweating,extremely thirsty,big and surging pulse and high fever together with irritability and restless and flushed face and so on. Another condition is due to the heat accumulation in the intestine and stomach. It happens when afternoon fever and sweating in the hand and feet,abdominal pain and distension,worsen when pressing,constipation and irritability,red tongue with yellow and dry tongue coating,deep and forceful pulse are shown up.
Shaoyang disease syndrome is very typical and obviously to make diagnosis in clinic. It is triggered by the sitzkrieg between healthy qi and exogenous pathogens,resulting in half interior and half exterior syndrome.
Clinically manifestation are alternate chill and fever without fixed time and fullness in the chest,distension feeling in hypochondriac region,bitter taste with dry throat,poor appetite,irritable,vomiting or vertigo together with wiry pulse.
According to classic books in Chinese medicine history, three yang channels' diseases are regarded as exterior disease whereas the three yin channels disease are worse than those which are considered as interior disease.
Taiyin diseases is due to a syndrome caused by spleen deficiency with excessive dampness in the course of an externally contracted disease. As we can see,the body disorders may manifest spleen dysfunctional and dampness retention symptoms. Clinically it appears the fullness in the abdomen,no appetite or vomit, diarrhea,pain feeling in the abdomen,no thirst and pale tongue with white and greasy coating.
Shaoyin disease is aroused by hypofunction of heart and kidney, in Chinese medicine,heart pertains to fire while the kidney belongs to water,therefore,this syndrome can be subdivided into two different conditions due to which aspect is predominant.
Shaoyin cold syndrome is triggered by cold invading the interior leading to dysfunction of heart and kidney. It may show up as intolerance to cold,mental tiredness and sleepy all the time,diarrhea with undigested food,vomit with anorexia, or vomit after food intake. Together with deep and thin or faint pulse,pale tongue with white tongue coating.
Shaoyin heat syndrome happens when hyperactivity of fire from yin deficiency and extreme yang. The deficient heat consumes the yin fluid yin shaoyin channel causing disharmony of heart and kidney. It may show up restlessness,insomnia, dry mouth and throat,red tongue with scanty coating.thin and deep pulse.
Jueyin syndrome is characterized by the confrontation of yin and yang and interlocking of cold and heat.persistant thirst appears when liver and pericardium fails to distribute yang qi,warm feeling in the upper body while the lower part is cold,pain and heat sensation in the chest,heat lingers above the diaphragm and liver qi restrains the spleen resulting in poor appetite and hungry.red tongue with scanty coating and feeling something is going upwards.
Trackbacks and pingbacks
No trackback or pingback available for this article.