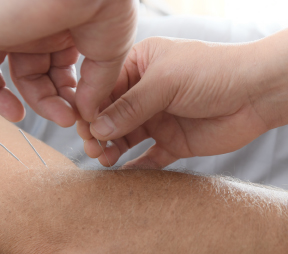 Weekly note 5
yang chen
We are coming to get touch with spleen-stomach disease syndrome differentiation.
In Chinese medicine,stomach and spleen are two vital organs that are the energy factory after we were born,besides we hold that all the essence stored in the kidney which was given by parents is congenital energy,without it,the life can not be created. It is intrinsic and can not be changed,we are dying from the day we were born because we are losing our kidney essence. But the good thing is that stomach and spleen can provide acquired essence from the food and fluid intake,when we eat well and save essence,we can prolong our lifespan.
The spleen governs the transformation and transportation,blood as well as ascending the essence up to lungs. Stomach is the sea of water and grain;dominating reception and digestion of food and descending waste downwards. They work together in digestion,absorption and distribution.
Depending on their functions,they have lots of dysfunction and deficiency and excess symptoms.
Spleen qi deficiency syndrome is classified by abdominal distension,poor appetite ,worse after food intake, lassitude, loose stool,diarrhea, sallow complexion,shortness of breath or obesity,edema in the limbs pale and enlarged tongue with teeth-mark on it.
Spleen yang qi deficiency syndrome is marked by abdominal distension and pain,better after food intake and likely to warmth and pressure,cold limbs,poor appetite,lassitude,loose stool or stools with undigested food in it,absence of thirst, edema with oliguresis,large amount thin and clear leukorrhea and tasteless mouth.
Spleen deficiency and sinking of spleen qi syndrome refers to spleen qi sinking,failing of yang rise and prolapse of internal organs. It shows as sensation of dropping feeling of abdomen and stomach or persisted dysentery and diarrhea,prolapsed internal organs and so on.
Syndrome of failure of spleen to control blood is due to deficient spleen qi and blood leaking out of the blood vessel in chronic disease of fatigue caused by long-time work. The focal points to judge are chronic hemorrhage,gum bleeding,nose bleeding, abdominal distension,poor appetite,loose stool,lassitude,diarrhea and pale tongue with white coating.
Cold-dampness in the spleen syndrome is caused by excessive cold and damp failing to warming the spleen. It can be marked by distress and pain in the abdomen and stomach,loose stool,nausea and profuse sputum and other symptoms same as spleen qi deficiency and yin jaundice.
Damp-heat in the spleen syndrome is due to invasion of the spleen by the damp-heat,or greasy and sweet food intake or alcoholism. It can lead to distress an pain in the abdomen and stomach,anorexia,nausea,thirsty but do not want to drink,mild fever,scanty urine,red tongue with yellow greasy coating and soggy pulse and yang jaundice.
Stomach qi deficiency syndrome refers to the disease which is due to failure of stomach in digestion and descent because of insufficient stomach qi,symptoms are shown as fullness and distension in the stomach,worse after eating,belching or dull pain in the stomach,lassitude,white coating and weak pulse.
Stomach yang deficiency syndrome is caused by overeating of raw food,cold food or drinking excessive herbs that are cold in nature. It may lead to cold pain in the stomach,alleviated by warmth or pressure,vomit clear with undigested food stuff,better after eating.fullness and distension in the gastric region.cold limbs lassitude and flabby tongue with white coating.
Stomach yin deficiency syndrome results from stomach yin injury at the late stage of febrile disease.injury to body fluid due to excessive vomiting and diarrhea or overeating spicy and hot food.it may manifest into gastric discomfort and acid regurgitation,hunger without appetite,fullness in the stomach with dull burning pain,nausea,hiccup and dry mouth and throat,dry stool and red tongue with scanty and saliva.
Intense stomach fire syndrome is due to excessive fire in the stomach with descending problems and hyperfunction in digestion, it can arouse frequent hunger with increased appetite,buring pain in the stomach,worse after pressure,bad breath,gum bleeding thirsty with a desire of cold drinks,constipation,yellow urine and tongue coating with slippery and rapid pulse.
Cold stagnation in stomach syndrome is marked by cold in the stomach,overeating raw or cold food.clinically it may manifest into acute pain in the stomach worse after exposure to cold,hiccup and belch an non-taste in the mouth,vomit clear water and thirsty,white and moist coating,deep and tense pulse.
Food retention in stomach syndrome is due to reversed an stagnate stomach qi with food retention caused by improper diet,overeating,deficiency of stomach and spleen qi. It may lead to fullness in the stomach and abdomen,distending pain and anorexia,vomiting undigested foodstuff,fetid stool,thick and greasy coating and slippery pulse.
Trackbacks and pingbacks
No trackback or pingback available for this article.