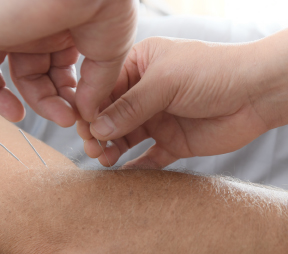 Weekly note 4
yang chen
This week,we begin to study Zang-fu syndrome differentiation,as our tutor mentioned to us that this method is the most common used one in clinic.in Chinese medicine,we regard heart,spleen,kidney,lung and liver as zang organs,besides,we take stomach,large intestine,small intestine,gallbladder and sanjiao,which we may learn more about it in the future as fu organs.all the syndrome differentiation that i have mentioned before is sort of based on the diagnosis method.in other words,it is the cord of all. This method includes zang-disease syndrome differentiation,fu-disease syndrome differentiation and zang-fu disease syndrome differentiation.
In traditional Chinese medicine,we believe that heart has functions of dominating circulation of blood and vessels;controlling mental activities or housing the mind.besides,tongue is the window of heart and heart channel connects with small intestine channel to form interior and exterior paired relationship. Small intestine takes responsibility for digesting food and separating the purified nutrients from turbid.
Heart,a highly vital organ both for western and Chinese medicine,has so many deadly problems because of the its such important role,such as heart qi deficiency,heart blood deficiency,heart fire hyperactivity,heart vessel obstruction,heart yang collapse,heart yang qi deficiency,heart yin deficiency,phlegm mental clouding syndrome and phlegm fire agitation syndrome.
Heart qi deficiency is marked according to palpitation or severe palpitation,chest distress,spontaneous sweating,worse when active,shortness of breath,indifferent,pale tongue and pallor complexion.
Heart yang deficiency syndrome is concluded by palpitation and pain in the chest,spontaneous sweating,worse when active,shortness of breath,indifferent,pale tongue and pallor complexion.cold limbs and cyanotic face and lips.
Heart yang collapse is summarized as sudden cold sweating,faint or coma,cold limbs,cyanotic lips stabbing pain in the chest and symptoms that are same as the heart yang deficiency syndrome.
The focal point for diagnosing heart vessel obstruction is palpitation and severe palpitation,sudden onset distress and pain in the chest.
Heart yin deficiency syndrome is marked by restlessness,shortness of breath,indifferent,heat sensation in sole,palm and chest,insomnia,poor memory and disturbed sleep,red tongue and scanty saliva.
Heart blood deficiency is judged according to insomnia,dizziness,dreamful sleep,poor memory,pale and pallor complexion,
Heart fire hyperactivity syndrome is discerned abnormal mental activity,or ulcer in the mouth and tongue,restlessness,insomnia,flushed face, mania with delirium.
Phlegm mental clouding syndrome is clinically seen as dementia,vague mind or depression,indifference to everything,sudden syncope,sound of sputum in the throat,greasy tongue and slippery pulse,accompanied by the symptoms of internal excessive phlegm syndrome.
Phlegm fire syndrome shares similar symptoms as phlegm mental clouding such as abnormal mental activities,,but more obviously accompanied by restlessness,agitation these kind of heat symptoms.
Lung and large intestine syndrome differentiation
According to Chinese medicine channel theory,lung and large intestine organs are paired,in other words,they have interior-exterior relationship.Lung in TCM,has several functions such as controlling qi and respiration,dispersing and descending water and food essence;regulating the water passage way as well as taking over of controlling the function of skin and body hair. The large intestine governs the transmission and send the solid waste out.
Clinically,the lung disease is often seen as lungs locate in the upper out of body and indirectly connect with outside environment.let us see one by one:
Lung yin deficiency syndrome,which is caused by yin aspect is lack of source,as you may know,yin and yang are basic material substance in Chinese medicine, they are the base of whole structure.without enough yin fluid nourishing lung,it may arouse cough with scanty sputum,but quite sticky,dry mouth and throat.hot sensation in five centers,night sweating and flushed cheek,even bloody sputum.hoarse etc…
Lung qi deficiency syndrome is marked by shortness of breath,cough and pant,worse when active. spontaneous sweating,intolerance to cold and pale face and tongue body.
Wind-heat attacking the lung syndrome,which is the most commonly known as common cold, is delimited as aversion to cold, absence of sweating,headache and dizziness,chill and fever,stuffy nose and white watery discharge.
Wind heat attacking lung syndrome is marked by cough,thick and yellow sputum,stuffy nose with yellow and turbid discharge,fever with aversion to clod,dry mouth and painful throat,red tongue tip and floating and tense pulse.
Heat in the lung syndrome is manifested in clinic as cough,thick and yellow sputum,heavy breath,pain in the chest and restlessness,cough blood,fetid and smelly sputum,dark urine and red tongue.
Syndrome of dryness invading the lung is diagnosed by dry cough,scanty sputum,dry skin , lips, tongue and throat,and little sweating and saliva.thready and rapid pulse.
Dampness attacking the lung is marked by cough,asthma,white,thick and slippery sputum and easy to cough out.white and greasy tongue coating.even panting or wheezing in severe case and chest distress.
Although large intestine disease is not as common seen as the lung's,it does happen sometimes,such as large intestine damp-heat syndrome and large intestine fluid deficiency syndrome,incesscant diarrhea due to large intestine qi deficiency.
Large intestine damp-heat syndrome is often marked by urination problems,abdominal pain,red and whitish stools in diarrhea,tenesmus,severe diarrhea with fetid smell,accompanied with burning feeling around anus,red tongue with greasy and yellow coating..
Large intestine fluid deficiency syndrome is due to yin fluid failing to moisten large intestine,caused by yin deficiency in a chronic disease or a sudden hemorrhage. Its clinical manifestations are constipation,abdominal distention and pain,foul breath,dizziness,red tongue with scanty saliva.
Incesscant diarrhea refers to the syndrome due to deficient yang qi of large intestine. It is seen as incontinence to stool and urine,as well as rectal prolapse,abdominal pain,alleviated by warmth and pressure,pale tongue and weak pulse
Trackbacks and pingbacks
No trackback or pingback available for this article.