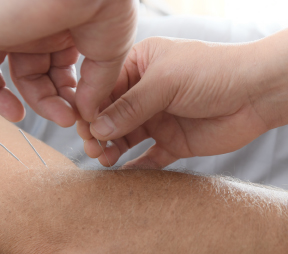 Weekly note

yang chen
Disease-cause syndrome differentiation,which follows the rule of etiology,is a way to distinguish syndrome and signs by applying 4 methods in Chinese medicine diagnosis.According to Chinese medicine,any disease comes from a certain reason,

that is why people believe in cancer can be treated by manual effect in China.

Disease-cause syndrome differentiation consists of differentiation of six excesses,pestilence,internal injury to emotions,impairment caused by physical exertion,retention and so on.the most common seen disease is caused by six excesses,namely,

they are wind,cold,summer heat,dampness,dryness and fire.

Wind,known as the first evil to lead to disease,is easily to attack human widespread seen in exterior syndrome,marked by aversion to cold,sweating or no sweating,headache,stuffy nose with white nasal discharge,painful throat,sneezing,floating pulse,etc…when got exterior syndrome,someone may feel hot plus sweating,

some may not feel that way,the reason is because exterior syndrome can be subdivided into three types:exterior excess also known as wind-cold;exterior deficiency also known as exterior wind;wind heat.Literally understanding,heat is belonging to yang, it can cause sweating,unlike to heat or warm,fever,hot limbs,

like to drink cold fluid….wind-cold attack is discerned by aversion to cold,mild fever,cough,stuffy nose or headache.clinically,it is quite practical.

all these three are formed by wind evil.in other words,wind can simply invade body alone or accompany with other evils.Apart from exterior syndrome,wind can also stir up to sudden itching skin,rashes or papula;sudden facial paralysis

which western medicine takes stock in bacterial infection;wandering pain in joints or sudden swollen face or limbs.New Zealand is a windy country because of its geography location,thus,people who live here may access to wind,as far as i know,

kiwi people are the No.1 nation who suffer from arthritis, in Chinese medicine point of view,the incentives are wind,cold and damp mixture that are known as Bi syndrome.sincerely,i recommend kiwi people dress more clothes especially in spring and winter.

Cold or chill pertains to yin,causes contraction of muscles,meridians or tendons and impair yang qi in characters,basing on these characters,it can lead to severe aversion to cold,absence of sweating,stuffy nose with white nasal discharge,

pain in the head and body,cold pain in the middle-jiao,which has stomach and spleen,diarrhea or painful points with motion difficulty .

Summer-heat,which pertain to yang,is the main reason to trigger sunstroke,in Traditional Chinese medicine(TCM) theory,summer heat is the only exogenous evil that can attack heart in spite of other five excesses,summer-heat usually is in company with dampness,that is why we feel sleepy in the summer afternoon.As one of the six excesses,it initiates aversion to heat,lassitude,headache,dizziness and thirst,sudden faint,constant sweating,shortness of breath even coma and spasm in summer.

Dampness,which is known for sticky and heavy,is not easy to remove as long as you get.you may feel heavy in head as if it were wrapped,tasteless,white and slippery tongue coating,soggy or slow pulse,and a heavy sensation in movement of joints or turbid urine,excessive leukorrhea in women.poor appetite and oppression of the chest and abdomen and loose stool.

Dryness,which is a yang evil,leads to dry symptoms such as dry skin,dry mouth,nose,throat,dry cough with little but sticky sputum,even chest pain and bloody sputum, in the late autumn,dryness and cold pathogen collude together to cause exterior syndrome due to exogenous wind-cold as aversion to cold,

mild fever ,no sweating,thin white and dry tongue coating;in the early autumn,the combination of dryness and heat pathogen cause disease,which leads to aversion to cold,yellow tongue coating,floating and rapid pulse.

Fire,as one of the six excesses,is one of the evils that stirs up to high fever,flaming of fire brings about the rising of qi and blood so it causes flushed face and bloodshot eyes.in Chinese medicine,fire is one of the pathogenic factors that results in delirium,

agitation or coma these kind of mental disorders.As fire

is yang evil,extreme fire can consume body fluid,showing profuse sweating,grayish  and black tongue coating,preference to cold drink due to yin fluid impairment within the body.Abscess rotten flesh and carbuncles are triggered by fire-heat which will cause retention of qi and blood.

Pestilence is defined as diseases that are caused by pestilent viruses,such as SARS,H1N1….they are highly epidemic,and infectious,seen in critical conditions.such occasions can not restrain individually and must submit to government if it is known.

In Chinese medicine,we believe that our emotions have power to change our body conditions,thus,emotional change may lead to imbalance of our health.there exists 6 emotions throughout our entire life,they are joy, fury, pensiveness, grief ,fear and terror.

for instance,fury,which corresponds

to liver,can cause liver qi stagnation first,further impair chest and hypochondrium region where are marked by upper-jiao;qi stagnation causes liver fire which triggers irritability,insomnia or anger;it can transversely attack stomach and spleen which arouses digestive disorders such as diarrhea,vomiting,abdominal distension etc….On the other hand,

fury can cause hyperactivity of liver yang flaming up,

which stirs blood going up leading to flushed face,bloodshot eyes or spit blood.Distending pain and hot sensation in the head as well as distending pain behind the eyeballs will take place if liver qi and yin are pulled up….
for more info, please phone 098150518 dr win acupuncture, or visit 1054 new north road mt albert.
Trackbacks and pingbacks
No trackback or pingback available for this article.