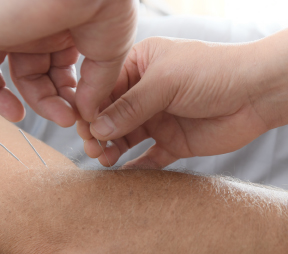 Two cases of hamstring pain treated by TCM manipulation
Case 1
lady, European, travel in NZ , from London. Have pain on right hamstring, severe pain while sitting too long. Had MRI, report tendon   Inflammation, suggested her doing injections. Because of the pain, can not do her next holiday, so come to see me to do acupuncture, want to relief the pain, then will do injections while she is going back home.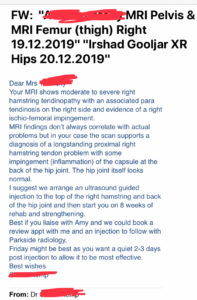 I checked, no tenders on right hamstring, more pressing pain on right SI joint, and find her right leg longer than left leg. So I think her hamstring pain is due to the SI joint dislocation. I did Traditional Chinese Medicine Manipulation.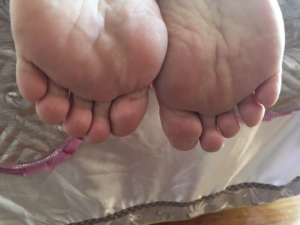 After TCM Manipulation, the longer right leg is similar with left one. Then pain relieving lots.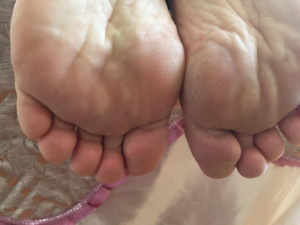 She will come back on Sunday for her second Manipulation. Hope her have a good holiday.
Case 2
male, 40 years old, Chinese. Have a left hamstring pain for ten days. No treatment, but worse and worse, his friend recommended me to him, so come to see me.
check, no tenders on left hamstring, more pressing pain on left SI joint, and his left leg is longer than right leg. I think his left hamstring pain is due to the left SI joint dislocation.
Did TCM Manipulation for him, just two minutes, then his left leg is similar with right leg, and no more pain on left hamstring while walking.
He was happy with my treatment, he showed me to his friends in his WeChat, told friends the pain relieving lots after two minutes Manipulation.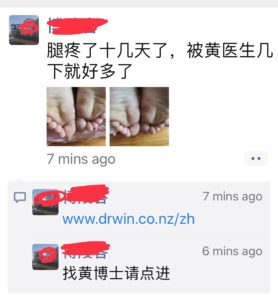 He will come back to second treatment on Friday. Hope his hamstring pain is fixed by TCM Manipulation.
Thanks for reading.