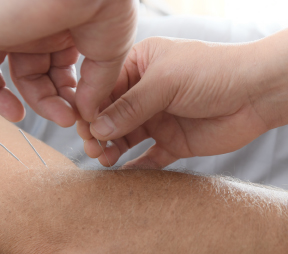 [Seeing a doctor's tips] which department in hospital do Dizziness's patient need to go?
my A patient with dizziness was treated with acupuncture and cupping by me today. she got Suddenly dizziness, nausea, palpitation during work, and improved after a break. It will be attacked several times later. Therefore, she am eager to return to China for medical check and treatment. She did various checks and no problems was found. After returning to New Zealand, it still has frequent episodes of dizziness, and she still feels uncomfortable when it does not attack. Therefore, She am seeking treatment to me today.
After treatment of acupuncture, she feel good. Because she have spent a lot of money in China and she have not received reasonable treatment, I think of lot about how to see doctor and which department in hospital do Dizziness's patient need to go. I hope that my seeing a doctor's tips can help and inspire friends who suffer from dizziness. According to her condition, I consider she got sympathetic cervical spondylosis. If she need to do an examination, it is enough to  also have a cervical X-ray for her dizziness.
Dizziness is the feeling of unclear of head, head swelling, head tension, unbalance of body, shaking of the brain, and squinting. Severe of some will accompanied by nausea, palpitation, and rotation of the object. After getting dizziness, if going to unreasonable the department in hospital, not only does it take a lot of detours, it will costs a lot of money. It is most important to delay the diagnosis and treatment of dizziness.
The general principle is to go to see the neurology when dizziness, because most of the dizziness is caused by insufficient blood supply to the brain, so it is generally not bad to see the neurology. If It is not a neurological disease, neurologists can also roughly identify what causes dizziness, recommend you to see related medicine doctor, such as orthopedics, ophthalmology or otolaryngology.
Such as cerebral ischemic lesions, cerebellar lesions, brain lesions, brain trauma, certain types of epilepsy. In addition, autonomic dysfunction and some patients with neurosis often feel dizzy. These are common diseases in neurology.
Basilar arteries and sympathetic chain cervical spondylosis can also cause dizziness, often accompanied by tight neck, limited flexibility, occasional pain, scalp of numbness and coldness, shoulder pain, heavy feeling on neck, and even accompanied by Nausea, palpitation and other symptoms. This is a common problem in orthopedics. Neurologists are also very expert.
Vestibular neuropathitis and toxic neuritis can also cause dizziness, often accompanied by tinnitus and hearing loss. it is very Common diseases in the ear and nose area. Neurologists are also very expert
Eyesight is reduced, and the degree of matching glasses is not suitable, which can also cause dizziness; ametropia can also cause dizziness. An ophthalmologist's correction is needed. Neurologists also understand these.
Hypertension, hypotension, hyperglycemia, hypoglycemia, hyperlipidemia, heart disease, anemia. During seeing the doctors, the doctors will do some related checks to eliminate the dizziness caused by these factors. Neurologists will also consider it.
If you know exactly what your dizziness is, going directly to the relevant department of hospital and don't be misled by me.
Thanks
www.drwin.co.nz
Tags: ametropia hyperglycemia, and rotation of the object, anemia, arteries and sympathetic chain cervical spondylosis, brain lesions, brain trauma, cerebellar lesions, cerebral ischemic lesions, certain types of epilepsy, heart disease, heavy feeling on neck, hyperlipidemia, Hypertension, hypoglycemia, hypotension, limited flexibility, nausea, neuropathitis and toxic neuritis, occasional pain, palpitation, scalp of numbness and coldness, shoulder pain, tight neck