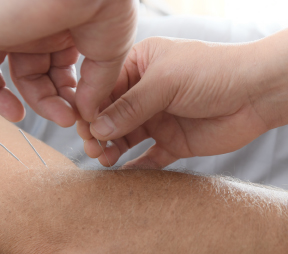 Reduction techniques for temporomandibular joint dislocation
One case was treated today, which a patient with unilateral temporomandibular joint dislocation, male and Chinese. The left temporomandibular joint was misaligned for two hours with the mouth crooked to the right. The mouth is half open and cannot be closed. Pain at the left temporomandibular joint. The front of the left tragus is empty.
Treatment. first Acupuncture on both sides of Hegu acupoint on hands, let the patient gently move the temporomandibular joint and leave the needles for ten minutes. Then, Reduction for temporomandibular joint dislocationtse  as described below. just two minutes,  the reset was successful.
The temporomandibular joint is located at the front of the tragus and is a flexor plantar joint that can rotate and slide. The temporomandibular joint connects the mandible and skull and enables open and closed mouth movements.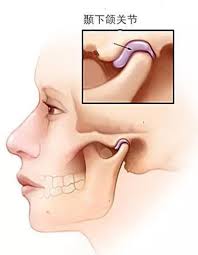 Dislocation unilaterally. The lower jaw is biased towards the normal side, the front  of the affected ear is  is empty. The picture below shows the left temporomandibular joint dislocation . One case of treatment today is dislocation of the left temporomandibular joint.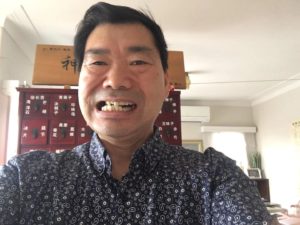 Dislocation of bilateral temporomandibular joint. As shown below.



Reduction techniques for temporomandibular joint dislocation. the patient's head between the operator's body and the non-dominant hand. The operator places the thumb of the dominant hand in the posterior molar area on the reduction side, and the rest of the fingers support the mandible (as shown below). This method allows the operator to confirm the location of the condyles, which can provide a reference point for the operator to reset the mandible.