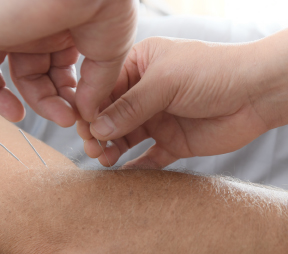 preventive treatment of disease
preventive treatment of disease
What is the sublimate option that we human have been pursuing in getting rid of disease? Well, in my understanding,it is supposed to be like never happened in one's entire life, i assume that you hold the same opinion. As the Chinese medicine principle believes,"best doctor treats disease before its onset,better doctor treats disease at the very first beginning stage,the good doctor treats when the disease causes incredible suffers." in modern world,western medicine comes to pay more and more attention to prevent disease onset after exploiting centuries, in other words,it matches the target that we put forward thousands of years ago. To some extent,it reflexes some advanced perspectives in Chinese medicine. There are still some other brilliant thoughts which i think will be proofed in the future.
I am not judging between the two completely different medical theories,they are mutual-complementation with each special advantages.for example,Chinese medicine uses a macroscopical understanding to look at the whole world,basing on that,they hold human body as a part of nature. They do not rely on substances from outsides, on the contrast,they put human itself as the main weapon to fight against diseases. All the treatment method we use is to help adjust and stimulate the potential within human to step out of disease. We have to admit it does not have enough accuracy as much as western medicine does,it does not have specificity comparing with western medication,which are more microscopic. On the other hand,it can explain and guide the treatment that could be done by western medicine.
Give you a simply case, urticaria,which easily occurs due to its dampness weather here,is seen in some naked parts of body such as forearm,face, neck areas. It is hard not to scratch when its onset,as well as an annoying skin disease in nz. As its allergens are quite widely contacted by human,it is not possible to avoid according to the artificial way. Allergens like some medications,food,even feather or dust can result in urticaria. In this case,almost GP here will prescribe some steroids to deal with it,but its itch will come back a few hours after taking medication or stopping using it,the latter situation in nz ofter takes place because the patients had used up all that the GP gave. It is hard to get this type of medication without prescription.
Concerning of human as a whole, a good Chinese healthy practitioner will adjust individual conditions to work it out. This is because even for a individual, each time he got it, the environment,the different time,the feelings which we think also should be taken care of. The focal point we should put is adjusting our constitutions for adapting the changeable outside world. Why does this condition happen to a specific group pf people instead of everyone? The reason is the weakness within ones' bodies. As long as the body keeps strong, it is hard to get ill. This is what Chinese medicine has been working on.
It is impossible to expound the principals of Chinese medicine,what i am trying to do is reminding people of getting your butt moving before disease comes to you….
Trackbacks and pingbacks
No trackback or pingback available for this article.