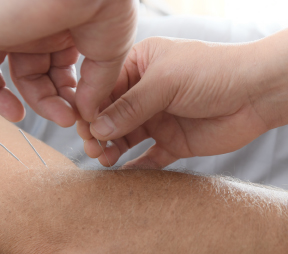 (photo)Logan Swann had acupuncture in dr win acupuncture clinic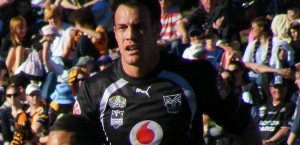 Logan Swann (born 10 February, 1975) is a New Zealand former rugby league footballer of the 1990s and 2000s who played internationally for his country. His professional career started at the Auckland Warriors in 1996 and he finished his first stint there in 2003. He moved to the UK to play for the Bradford Bulls in 2004 and played for the Warrington Wolves 2005- 2006. He returned home to play for the New Zealand Warriors in the 2007 and 2008 seasons. He played for his country over nine years from 1996- 2004.
He started his junior career in New Zealand with the Mt Wellington club then moved to the Otahuhu club, completing his local league with the Ellerslie Eagles. Swann joined the Auckland Warriors Colts side in 1995 and later went on to play in the Reserves team in 1996. He was so impressive with his offloading ability and workaholic performances that in 1996 he was picked for the national side before having made any first team appearances with the Warriors. His test debut was against the Great Britain team. Swann stayed with the Warriors for seven seasons before heading to the UK, winning the Minor Premiership in 2002. He has been involved in all 5 playoff campaigns for the New Zealand Warriors 2001- 2003 and 2007- 2008. In 1998 he represented Samoa in the World Nines and played in the final, and also represented New Zealand in the 2000 World Cup Final. He played in the 2002 final with the New Zealand Warriors, the 2004 Superleague Grand final with the Bradford Bulls, and earlier that year played in the Bradford Bulls win in the World Club Challenge.
Logan Swann comes from a league family and is related to several other rugby league players, notably cousins Willie Swann and Anthony Swann.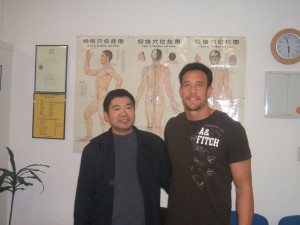 Logan Swann who is a famous rugby player had bad lowback pain,he had taken many ways for his problem,so his friend introduce him to see me he feels very good after 6 session acupuncture.
If you would like to make an appointment please call us on (09) 8150518 or visit us 1054 new north road ,mt albert. if you require more information you may e-mail us at hwenchuan@sina.com