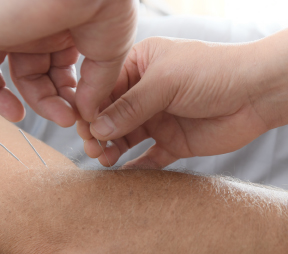 On My Way to A Chinese Medicine Doctor
Way to be an TCM doctor
yang chen
Being a oversea student,i really appreciate this chance to study and live in this beautiful country.I have already finished the semester one of the first year in New Zealand College of Chinese Medicine,which is a distinguishing college from other traditional Chinese medicine schools,as you may know,students in this college learn both Chinese medicine and western medicine knowledge so as to be a medical practitioner in this multicultural country,in other words,we could take advantage of different point of views to deal with cases we may meet in the future.Meanwhile,it is a good place to make friends who come from various kinds of backgrounds,such as Japan,Sweden,Korea….of course, there are many Chinese studying there.During the breaks,we share opinions of certain theories,help someone who is stuck in assignment or assessment,even we often make fun,but nobody takes it seriously.As one of the treating principles in traditional Chinese medicine ,"Only the holism stays in a harmony,every part can function well". The college provides us a suitable academic environment where we can get "nutrition" from.
Chinese medicine has a history of more than thousands of year.As an significant part of resplendent Chinese culture,it is not only a unique and integral medical system,but a reflection of Chinese philosophy Unfortunately,few of residents know or get the benefits of Chinese medicine,therefore,we do not want give a shot on it when suffering from diseases,some of which western medicine has no effective means to deal with,surprisingly,Chinese medicine may gain an unexpected result in terms of those cases.It is not like what some of western medicine doctors comment on Chinese medicine,they ascribe it very offensively by using abusive words,which show their opinions of looking down to Chinese medicine.I do not think it is an academic way to prove something is wrong and can not be trusted.Personally,i do not like to throw individual idea on others,because everyone has their own way to handle stuff,that is one of things God grant us to do.honestly,it is a truth that we Chinese people utilize it to remain welfare of our lives for such a long time,in a foreseeable future,its theoretical system and characteristics of clinical diagnose and treatment of Chinese medicine will continuously contribute shining light to the development of world medicine and health care of human being.  
The course which i am learning lasts for 3 years long,i will get bachelor degree that is ratificated by NZ and Australian authorities.Besides,my school is trying to allly with traditional Chinese medicine schools in Henan and Zhejiang provinces in China,therefore,it is convenient for us to go further study to enhance ourselves as long as we need. During my first semester,i have been in touch with Human Bioscience,the one which is related to human body as well as the mechanisms operating inside the body;Fundamental Theory of Traditional Chinese Medicine,which is the elementary things and principles we need to know and to abide by when carrying out medical care of Chinese medicine;Chinese medicine in NZ,a course which makes us get familiar with medical systems,history,hygiene principles,and legislations in NZ in order to practice medical care there;Infection Control,which is quite important for medical workers to stay away from diseases that can be epidemic and transmitted during acupuncture and in our daily lives;Channel&Point Location that is a course to introduce us where the channels run and acupoints locate. 
I am moving on as all challenges being with me……
Trackbacks and pingbacks
No trackback or pingback available for this article.