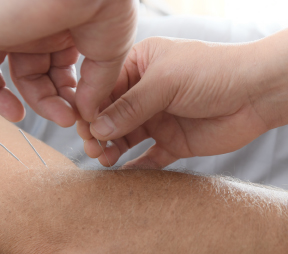 In the forcoming articles, I will illustrate the functions' areas of our brain,so that you can briefly know where it happens the dysfunction in the brain. My point is to let you know chinese medicine can help with some of brain damage.
As some of you might know there are three areas in cerebral cortex which is known as the "executive suite" of nervous system, motor area that control voluntary movement; sensory area that concerns with concious awareness of sensation; association area that allows us to give meaning to the information we receive, store it as memory and tie it with previous experience.
As picture shown above, motor areas lie in the posterior part of frontal lobes: primary motor cortex, premotor cortex, Broca's area and frontal area field.
Primary motor area allows us to control voluntary movements of our skeletal muscles. The cell body represents upside down-with the head at the inferolateral part and toes at the superomedial end. Meanwhile, motor innervation of the cell body is contralateral: in other words, the left primary motor area controls muscles on the right side of body and vice versa.
Premotor cortex: this region controls learned skills of repetitious or patterned nature, such as playing an instrument or typing.so thinking this area as a memory bank for skilled motor activity. At the same time, it is also considered to be planning movement.
Broca's area is regarded as the motor speech area that directs the muscles involved in speech production which only appears on left side of brain. Together it is also referred to when we prepare to talk or think about some motor activities.
Front eye field: this cortical region controls voluntary movement of the eyes.
Trackbacks and pingbacks
No trackback or pingback available for this article.