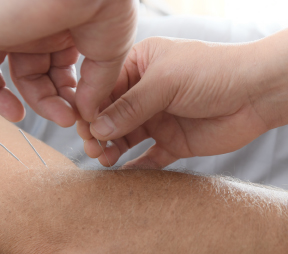 How to choose an Acupuncturist
How to choose an Acupuncturist
The very best recommendation of who to go to for treatment will likely come from another health practitioner, a friend or a family member. Other things to consider when choosing your practitioner are;
Is the practitioner a member of a professional body such as NZASA? (this informs you that the practitioner has met the education requirements of the organisation and is bound by their Rules and Code of Ethics.)
Was the practitioner happy to engage with you when you enquired about making an appointment?
Did the practitioner readily explain the cost of treatment and the different options available for payment? (the cost of any herbal prescription is usually in addition to the consultation fee)
Once you have attended your first consultation;
Was it easy to establish good rapport with the practitioner?
Did you feel that the practitioner clearly explained the diagnosis and treatment of your condition?
Was the practitioner considerate toward you during the treatment – did they listen to feedback and adjust their technique if it was too uncomfortable for you?
Were the surroundings clean and comfortable? Were you warm enough?
In order to improve your health and wellbeing, you and your practitioner need to work as a partnership. Chinese medicine does not simply treat symptoms, but addresses all aspects of a person's life, and you may well be asked to consider diet and lifestyle changes to address the imbalances that the practitioner observes. Whilst the practitioner can choose the appropriate acupuncture points and prescribe the best herbal formula for you to take, it is up to you to make the changes in your life that will help greatly on your path to good health. Working together will ensure the best possible outcome.
i have done acupuncture for 21 yrs, i got doctoral degree in acupuncture in Chinese university in 1995,and i had acupuncture work experience of big hospital in China,i am a mumber of NZASA( newzealand acupuncture standards authority inc),i am a ACC provider,and i have the chinese medicine clinic in Newmarket Auckland NZ from 2003,so if you would like choose a acupuncturist to fix your problem,please come to my clnic ,you will have a excellent choice.
If you would like to make an appointment please call us on (09) 8150518 or visit us 1054 mt albert road. if you require more information you may e-mail us at hwenchuan@sina.com