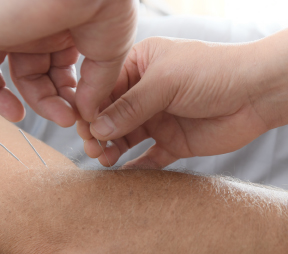 One of the courses that we are having is practical diagnosis of Chinese medicine, as we can see from the title,it is a course that help us to deal with the circumstances which we may encounter clinically.
There is one thing that the tutor kept repeating again and again, it is about the details. This is right,for Chinese medicine, we do not have advanced technique equipment that can help us analyse the data which is collected from the patients. It is commonly regarded that the Chinese medicine doctor,the more skillful he is. That is because the experiences he has got from his career and situations he has been through,the more important thing is he put his attention on the detailed informations. As he knew for Chinese medicine,one tiny little wrong information may get the wrong sow by the ear. For instance,when we come into a case that is caused by wind-cold exterior syndrome,the patient could have aversion to cold,headache,tight and floating pulse,pain feeling in the whole body,etc.. It is always promiscuous with cool-dryness attacking, since they almost get same symptoms which may confuse some doctors in clinic. The main difference that we use to differentiate the two condition is if the patient gets running nose or the time when they got it. Because dry evil can consume the body fluid that leads to some dry signs and feeling,another reason is in Chinese medicine,we believe dry evil often attacks human body in autumn season.
Another example is when the patient got exterior syndrome, we have sweating method to expel the evil,but not all the sweating method is right,the doctor should care for the amount of sweating,the temperature of sweating,the proper sweat is suppose to be warm, the amount should be trifling,profuse is forbidden when using sweating method, neither of the temperature is cold as sweating need comply with the warm sweat to certify the defensive qi is strong enough to support to body recovery. That is to say,after sweating method,we should pay attention to the texture of the sweating in stead of getting the sweating.
This is one thing that i should learn to detect from the patients when doing diagnosis, a better way to achieve the goal is to study from the senior doctor and meanwhile, for building a high construction,we have to lay a solid foundation…
Trackbacks and pingbacks
No trackback or pingback available for this article.