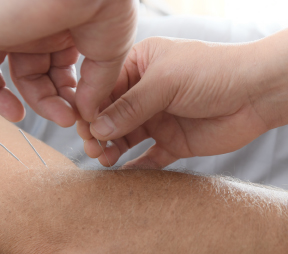 Facial nerve palsy
Facial nerve palsy
Facial nerve palsy is a nervous system disorder in which a damaged nerve in the skull affects the movement of the muscles of the face.
It is a form of cranial mononeuropathy VII.
Causes
Facial nerve palsy occurs when there is damage to the seventh cranial (facial) nerve. The seventh facial nerve is located in the skull. It controls movement of the muscles of the face. It also affects feeling in the ear canal and the sense of taste.
This type of nerve damage may occur with local growths, such as a tumor, that put pressure on the facial nerve.
It also may have no obvious cause.
Symptoms
• Change in the appearance of the face
o Difficulty closing one eye
o Difficulty making expressions, grimacing
o Difficulty with fine movements of the face
o Facial droops
o Paralysis of one side of the face
• Difficulty eating (items fall out of the weak corner of the mouth)
• Face feels pulled to one side
• Face feels stiff
• Headache
• Impairment of tast
• Increased loudness of sound in one ear
• Pain behind the ear (for Bell's palsy)
• Sensitivity to sound (hyperacusis)
Exams and Tests
An examination will show facial drooping on one side of the face or just on the forehead, eyelid, or mouth. Examination of the eardrum may show fluid-filled sacs (vesicles).
Other tests may include:
Lumbar puncture
MIR of head
• Tests to rule out a stroke or other nervous system problems
Treatment
Finding and treating the cause (if it can be found) may relieve symptoms in some cases. The disorder may disappear on its own depending on the severity of nerve damage.
Powerful anti-inflammatory drugs (steroids) may be used if the condition is caught early enough. The drugs may be used in combination with an antiviral drug called acyclovir.
Your doctor may recommend lubricating eye drops or eye ointments to protect the eye if it doesn't close completely. You may need to wear a patch over the eye while you sleep.
Your health care provider may recommend surgery to remove any tumors that are pressing on the facial nerve.
acupuncture can make fast improvement of facial palsy
Outlook (Prognosis)
The outlook varies. Some patients recover completely, while others permanently lose movement of the face.
Possible Complications
• Changes to the appearance of the face (disfigurement) from loss of movement
• Changes to taste
• Damage to the eye
• Nerves that grow back to the wrong structures (aberrant regeneration) — for example, smiling causes the eye to close
• Spasm of face muscles
When to Contact a Medical Professional
Call your health care provider if your face droops or you have other symptoms of facial nerve palsy.
Prevention
Quickly treating tumors or other growths that press down on the facial nerve may reduce the risk of facial nerve palsy in some cases.
Alternative Names
Neuropathy – facial; Cranial mononeuropathy VII; Seventh cranial nerve palsy
Tips for Finding an Acupuncturist
When seeking out a professional acupuncturist, it is important to ensure that the acupuncturist is licensed and certified. Sterilising procedures should be used and more often than not, your acupuncturist will likely use disposable needles. If you are uncomfortable with the idea of needles, an acupuncturist may provide alternatives such as herbal methods, magnetic needles and ear cups. These are thought to provide similar results although are not considered as effective as acupuncture that utilises needles.
Whatever path you take to treating your problem, you can be relieved to know that you have many options, particularly alternative ones such as acupuncture. Hopefully, you will find a qualified acupuncturist who can listen to your concerns about the problem and begin a treatment plan that provides effective relief.
If you would like to make an appointment please call us on (09) 8150518 or visit us 1054 new north road ,mt albert. if you require more information you may e-mail us at hwenchuan@sina.com
Trackbacks and pingbacks
No trackback or pingback available for this article.