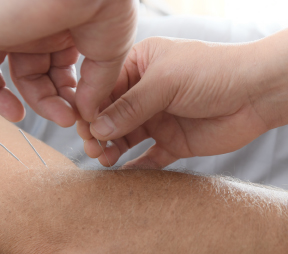 double vision
Double Vision
We all know that eyes help us to see the colorful world, when it comes to vision problems, reflectively, people will go to see the ophthalmologist (eye doctor) to sort it out.  But the truth comes out not as the way you might think it is.
One patient knocked on my door with double vision in the last six months, he went to see his family doctor and was advised to an eye specialist, after a few months waiting, it turned out nothing was wrong with the eyes themselves. He felt desperate and suffered a lot from the pain, through all medical treatment, nobody thinks it would be something related to nerve system because cranial nerve has physiological relationship with eyes, namely abducens, oculomotor and trochlear nerve dominate the movement of eyes via controlling the muscles around the eye ball, if nothing is wrong with inner eyes, medical staff should be concerned of those three nerves instead. In this case, it happened to be like what I just said, unfortunately patient missed the best treatment period and left all the pain to suffer in the rest of his life.  we probably have the knowledge to sort out your problem  if you could contact us on 09-8150518 or visit dr win acupuncture clinic 1054 new north road, mount albert.
Trackbacks and pingbacks
No trackback or pingback available for this article.