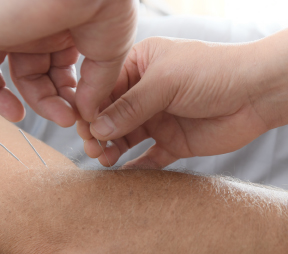 Diabetes
In this article,I am going to introduce you of diabetes in which new zealand is one of the worst place that is quite prevalent.
Diabetes, or diabete mellitus(DM) is a chronic metabolic disease marked by high level of sugar in the blood. WHO classifies it into 3 types:
• Type 1 DM results from the body's failure to produce insulin, and presently requires the person to inject insulin. (Also referred to as insulin-dependent diabetes mellitus (IDDM) or "juvenile" diabetes)
• Type 2 DM results from insulin resistance, a condition in which cells fail to use insulin properly, sometimes combined with an absolute insulin deficiency. (Formerly referred to as noninsulin-dependent diabetes mellitus (NIDDM) or "adult-onset" diabetes)
• Gestational diabetes is when pregnant women, who have never had diabetes before, have a high blood glucose level during pregnancy. It may precede development of type 2 DM.
The cause of type 1 DM is due to autoimmune system attacking beta cell which functions to produce insulin. As most of us may know insulin is the substance that takes part in glucose absorption. Without it,automatically the suger level in bloodstream is rising up. Apart from autoimmunity,the genetic factor,environmental factors such as viral of chemical infection can also result in DM.
Type 2 DM is blamed of resistance to insulin action in target cells which is caused by insulin receptor reduing the entry of glucose into the cells, or the amount of insulin is decifienct for use.
Secondary diabetes also known as gestational diabetes is aroused by the hormone produced during pregnancy, but after delivery,normally it will recover itself and body will come back to normal.
The typical symptoms for diagnosing this disease is "three more and one loss", meaning polyphagia(increased apptite), polyuria(increased urination), polydipsia(increased thirst) and weight loss. If anyone who suffer from those problems,I suggest you go to see a doctor for further labtest.
Or If you have blood suger testing machine at home, here are some index you can count on for self-use.
Normal range: 3.5-5.4 mmol/L.
Pre-meal glucose level should be 3.5-5.4 mmol/L.
Post-meal glucose level should be less than 7.8mmol/L.
The ideal test time is 6 hours after last eating and 10 hours before last meal.
It is extremely bad if it happened and you still do not get aware of it, because it causes deadly comlication and suffering. I sincerely advice you take an annual examination about it if you are above 45 year old. Sadly,it is moving to the younger group following the bad behaviourals they have been doing.
visit us on 1054 new north road mt albert auckland or phone09-8150518
Trackbacks and pingbacks
No trackback or pingback available for this article.