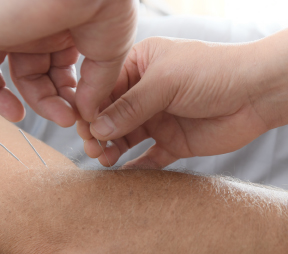 Cervical spondylopathy
Last post I popularized three out of six types of cervical spondylopathy, this time I will try to explain the rest three, so you can have an entire image of this disease.
Cervical spondylotic myelopathy: this type is caused by the pressure induced from spinal stenosis due to bulged cervical intervertebral discs, hyperostosis of posterior edge of corpus vertebrae, dislocated vertebrae, thickened ligamenta flava, swollen soft tissue in vertebral canal or ischemic spinal marrow and degenerated necrosis leading to abnormal sensation, movement ,urination and defecation.
Symptoms: upper limbs are not seriously impaired, sometimes only weakness and heaviness could happen. Lower limbs' symptoms can be easily seen clinically, which includes rigidity and weakness,distending,burning sensation feeling in mild cases. In severe cases, inconvenience to move, unstable walking, dysfunction of urination and defecation even paralysis, limited cervical movement might take place. Patient also shows distending of head,headache and vertigo as well.
Mixed type from all above the five: clinically, cervical spondylopathy comes with more than one type which makes it hard to treat and diagnose. So we need to make diagnosis individually.
for more info, please email or contact 098150518. or visit 1054 new north rd,mt albert. auckland.
Trackbacks and pingbacks
No trackback or pingback available for this article.