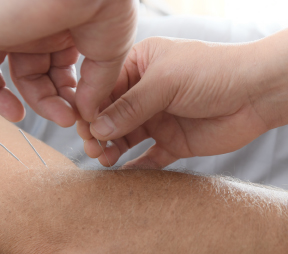 [case studying] One case of shoulder injury of full-thickness tear of the supraspinatus tendon
He had a shoulder injury in Last November 2020 while he did  gardening. then have right shoulder pain , weakness on right arm, limited movement of right shoulder, specially, painful while sleeping, woke up many times one night, so he did ultrasound to  find  a full-thickness tear of the supranational tendon in  right shoulder. then did MRI, It has not responded to treatment OF everyone, and I have been referred for surgery.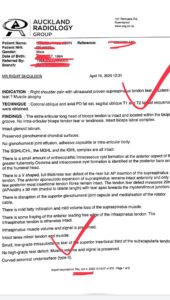 I did acupuncture in 9/06/2020. then pain relieving lots, no more pain at night, he sent email to me.
Hi PhD Win,
I had a good sleep last night. I awoke but was not in pain and got back to sleep easily. I felt well-rested this morning and not in as much pain. I have been doing the arm exercises today but it is difficult to rest every 20-30 minutes in my job. I tried to change the type of activity I was doing as often as I could. Tonight my shoulder is a bit tighter and a little more painful than this morning, but still a lot better than before the first treatment. See you tomorrow at 4 pm.
Kind regards
###
the shoulder pain at moment is duo to the inflammation around right shoulder, nor duo to the tear of the supranational tendon , we need concern with the inflammation, nor the tear. so the treatments in another clinic have not effective before our treatment.