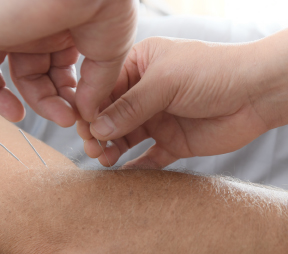 After dinner, sitting under the lamp, doing nothing, recalling the work during the day, writing some experience, sharing with friends!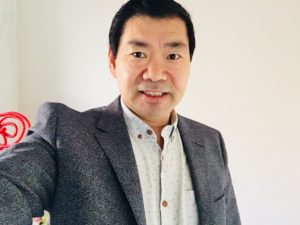 Monday is usually a busy day. Before I went to the clinic, I saw that there were already two cars parked in the clinic yard. I knew that there was an appointment at nine o'clock and the patient had arrived in advance. When I walked in, an previous patient, he didn't have an appointment. He got off the car and said hello. He said that he had been good before last Friday. On Saturday, he began to feel nervous, upset, and sweating. I knew his anxiety was committed again. He is the CEO of a large company. In recent years, he has often been looking for acupuncture to me because of anxiety and insomnia. This time, because of being angry with his family, he was anxious. I turned on the heater in the clinic, gave him acupuncture, turned off the light, and let him relax. Now this warm room belongs to him. After more than ten minutes, I went to give him a needle manipulation. He had already slept and I didn't bother him. When he woke up and finished the needle, he exclaimed, feeling so good, the new day began!
Health includes physical and mental health. We tend to focus on physical health and neglect mental health. Just psychological problems make patients more painful. Helping these mental illnesses is also an indication for our acupuncture. However, when Chinese people encounter this kind of situation, they rarely choose acupuncture, and local KIWI chooses acupuncture more often, and often has a good effect.
At eleven o'clock in the morning, a 00 post-European girl saw me. The patient had diarrhea with blood for more than a year, with thin body, fatigue, and sore muscles. she went to the toilet more than ten times a day in the early stage, and after taking western medicine, it was three or four times a day. Western medicine diagnoses Crohn's disease, she wants to try acupuncture treatment. I know the severity of the disease and the difficulty of treatment, but trying to do something better than doing nothing.
At 4 o'clock in the afternoon, I also helped a 00 post girl . He is a high school student and a member of the school football team. From April onwards, he suffered from pain in his right second toe, increased after the game, turned to various experts, and still could not play football. It hurts when she run. In August, she will represent New Zealand to participate in the world's seventeen-year-old football match held in Argentina. She is in a hurry to go to the doctor and seek help from Chinese medicine. I helped her three times and got better. I also took out my own housekeeping skills, helped her toes quickly and let her win glory for New Zealand in Argentina.
Another 00 post girl was helped in my clinic. she is a paddling athlete. Her back and leg pain was helped by acupuncture in my clinic.
After dinner, sitting under the lamp, doing nothing, recalling the work during the day, writing some experience, sharing with friends.
www.drwin.co.nz
Tags: ACC, Acupuncture, anxiety, AUCKKLAND MUSEUM OF TRADITIONAL CHINESE MEDICINE, CHINESE MEDICINE HOSPITAL AUCKLAND, CROHN'S DISEASE AUCKLAND CHINESE MEDICINE CLINICS, depression, FATIGUE ARTHRITIS, FATIGUE BONE PAIN, FATIGUE FRACTURE, insomnia, PROFESSIONAL CHINESE MEDICINE CLINIC, STRAINED LUMBAR AND LEG PAIN, TOE PAIN, ULCERATIVE COLITIS