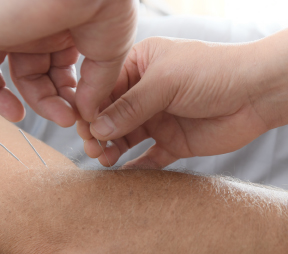 acupuncture and depression、anxiety
DEPRESSION
Has your life spiralled out of control, and you can't handle it any longer?
According to results study from Beijing University of Chinese Medicine, depression responds really well to acupuncture. You can expect some improvement within two weeks from starting your acupuncture treatment.
Do you feel "not right" to be dependant on antidepressants?
Are you concerned about the side effects of these drugs such as weight gain and drowsiness?
Then we have good news for you!
The World Health Organisation reports acupuncture to be an effective alternative in the treatment of depression.
Here are some more reasons why acupuncture is a serious alternative to the conventional treatment of depression:
"Acupuncture began to work faster, reducing symptoms more dramatically… than the drug [Prozac]"
Scientific American Mind June 2014
Effective: Research shows the effects of acupuncture are comparable to conventional treatment of depression (see the WHO report below).
Targeted: At our clinic, Acupuncture treatment is customised to your particular condition. It will address your specific psychological and physical symptoms like anxiety, lack of energy, appetite, insomnia or other.
Holistic: You will notice the benefits not only specific to your condition, but also general health benefits; such as improved immunity, better sleep, better concentration, increased performance and improved memory. You will feel more relaxed and satisfied with your life. Acupuncture treats the root of disease not just symptoms.
No side effects: Acupuncture activates your organism's own potential to achieve its curative effect. As a result it does not produce adverse effects you are likely to experience when on antidepressants.
No weight gain or loss
No drowsiness
No dry mouth
No blurred vision
No constipation
No sedation
No decreased libido or impotence
No allergic reactions
Not addictive: Acupuncture will cause not the smallest sign of addiction. Furthermore, research has shown acupuncture to treat opiate and other addictive substance dependence. If you are on an addictive medication now, it will be easier to quit with the help of this time tested powerful therapy.
Acupuncture for depression
According to a study by Beijing University of Chinese Medicine, depression responds really well to acupuncture. You can expect some improvement within two weeks from starting your acupuncture treatment.
Acupuncture in combination with antidepressant medications is both effective and works much sooner than antidepressants on their own.
reference: Journal of Affective Disorders.
Depression WHOThe effects of acupuncture for depression have been well documented.In 2002 WHO has published analysis and review of controlled clinical trials on acupuncture. We find the results to be really inspiring. Don't just take our word for it, click here to read it yourself.
If you are on a medication now, we will not advice you to stop it once you have started acupuncture. You will gradually reduce it on advice of your GP or psychiatrist as your health improves.
What our patients say
Before I started this treatment, I was on antidepressants for four years.
Since I started seeing Dr. Vitalis, I stopped the medication, my quality of life has improved and my moods have lifted a lot from where they were when I was on antidepressants. I have been able to concentrate better at sport and my work habits are now considerably better.
I would recommend Dr. Vitalis to anyone suffering from any strength of depression and to any sports person in need of a mental advantage.
Tim Lovegrove
Electrician
I decided to try acupuncture after reading that it was effective for severe mood swings. I was also experiencing insomnia, was very stressed and didn't feel like I had control on anything. I was amazed at how the acupuncture made me feel very relaxed and elated after just one treatment. After further sessions the sleeping problems and nervous tension that I'd lived with for ages disappeared and I have a far greater level of energy. The acupuncture I received from Vitalis has really balanced me and its been a huge relief.
L. Rushworth
After one treatment I had very little expectations.
To my surprise anxiety reduced by 90%, severe night sweats, and unpleasant dreams stopped.
Wayne McKeown
Construction site manager
As an epileptic, I could not use usual antidepressant medication, as it can cause seizures.
After a few acupuncture treatments I noticed, and those around me noticed, a remarked difference in my stress levels…
JLK
There were many days…I just didn't want to get out of bed. Honestly the only reason I got out of bed on more than a few of those days was because the dog had to get walked and my wife had to go to work…
How acupuncture helps depression
Brain research revealed that acupuncture has a modulating and normalizing effect on the limbic-paralimbic-neocortical network (LPNN), including the default mode network.
LPNN is related to sleep and emotions. This explains the improved qualities of life and sleep in depressed patients following acupuncture treatment.
Free your body and your mind! Request an appointment Now!