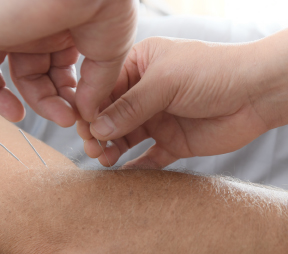 About Chris Longley —Osteopath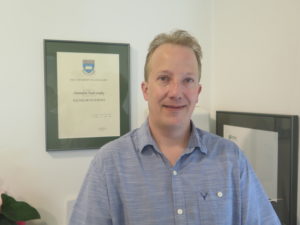 Chris Longley Osteopath
As an osteopath, I believe that the mind, body, and spirit are one integrated whole.  A person's overall wellness or disease is a function of how well these parts are working together.  By treating a person as a whole (holistically), I can help release barriers and restore balance, allowing people to find their pathway back to health.
My approach to treatment involves an initial detailed case history and physical examination, progressing to diagnosis of the presenting problem.  My treatments are hands-on therapy, in which I find sources of tension and blockage in the body, and release them.  I work on all parts of the body, including structures such as muscles, bones, ligaments, joints or organs, and also the body's physiology, such as the nervous, circulatory or immune systems.
I can work in different ways, depending on an individual's needs.  Some people are more suited to a more active, dynamic treatment style, others to a more gentle approach.
I am a NZ trained osteopath, I graduated from Unitec with a Master of Osteopathy in 2005.
I am ACC accredited, I can lodge new injury claims, and provide ACC subsidised treatments.
I have operated as a sole practitioner for the last 14 years and I regularly update my skills with research and courses.  I work closely with my patients and this is very rewarding for me.
———————————————————————————————————————————————————-
What is Osteopathy
Osteopathy is a form of manual medicine which recognises the important link between the structure of the body and the way it functions. Osteopaths assist healing by focusing on how the skeleton, joints, muscles, nerves, circulation, connective tissue and internal organs function together as a holistic unit.
Using skilled evaluation, diagnosis and a wide range of hands-on techniques, osteopaths can identify important types of dysfunction in your body. Osteopathic treatment uses techniques such as stretching and massage for general treatment of the soft tissues (muscles, tendons and ligaments) along with mobilisation and manipulation of specific joints and soft tissues using direct or indirect techniques.