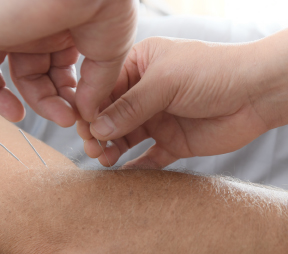 a few patients with cervical spondylosis of the young age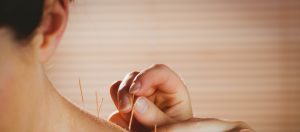 Recently, a few patients with cervical spondylosis of the young age, aged 20 or so, there are local KIWIs, and Chinese students, seeing their cervical MRI report, it is really sad, it seems to be the cervical vertebra of the 60-year-old. Look at this description of cervical MRI, cervical curvature straightening, cervical disc bulging, hyperplasia of the vertebral body, cervical degeneration, which is the cervical spine of young people around 20 years old.
Look at the symptoms of these young people, in addition to the neck and back pain of cervical spondylosis, hand numbness, upper limb pain, and headache, dizziness, tinnitus, insomnia, more dreams, fatigue, weakness, cold body, cold limbs, back pain, Other symptoms such as urinary frequency. Not only is the cervical vertebra degenerate and aging, but the body and spirit also show signs of aging. Look at the whole body of these young people, the hair is dry, the face is dull, and the tongue is yellow and greasy. This is not like the spirit of a young man.
The culprit of all is the computer, the computer allows them to sit for a long time, some young people do not move in front of the computer for dozens of hours a day; sitting in front of the computer they do not move, but also keep one The posture is typing and the muscles are always in a state of tension. If you are playing computer games, not only the muscles are tense, but the spirit is also very nervous. Sitting for a long time, lack of sleep, irregular diet, these is reason of the cervical spondylosis of the young people.
Long-term sitting, muscle tension, causing blood circulation disorder, eventually causing muscle fasciitis, fasciitis can also stimulate the muscles, muscles are more tense, forming a muscular tension – fasciitis – muscle tension of the bad circle, and finally lead to cervical spondylosis , that is the qi stagnation of Chinese medicine.
To treat cervical spondylosis in these young people, we must first solve the qi stagnation, blood circulation, muscle relaxation, and the aging cervical vertebra slowly returns to normal. If you want to solve the problem of cervical spondylosis in young people, you should start from the rootsof the problem, useing less computers, standing up regularly, and participating in sports activities regularly.
share my clinical experience with friends!
Tags: back pain, blood circulation disorder, cervical curvature straightening, cervical degeneration, cervical disc bulging, cervical spondylosis, cold body, cold limbs, Dizziness, dreams, fatigue, hand numbness, headache, hyperplasia of the vertebral body, insomnia, muscle fasciitis, muscle tension, the face is dull, the hair is dry, the neck and back pain of cervical spondylosis, tinnitus, upper limb pain, urinary frequency, weakness