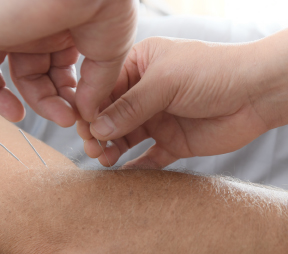 12-04-2011 dizziness low back pain knee pain facial paralysis
i  am very busy in morning today,i am treating my patients from 9am to 1pm.
mr cao suffer from headache who been my clinic to have a consultant yesterday  and had not treatment.he is first patient today,i will do acuuncture for him,and he will take herbs at home. his case was recorded fully in 11/04/2011.see the result tomorrow.
mr paula,european 欧洲裔65 yrs old,get right pain for three months after injured.worsed by long standing or long walking.exam:swelling around right knee,pressing pain on top of right knee. she has 5 sessins acupuncture,she feels good, pain and swelling  relieving .suggesting her to keep acupuncture and have a good rest.no exercise such as walking and running.
ms ma,chinese,40 yrs old,get low back pain for 4 yrs.
visit us on 1054 new north road mt albert auckland or phone09-8150518
Trackbacks and pingbacks
No trackback or pingback available for this article.