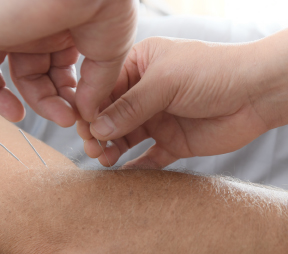 You know what kind of skin problem it's?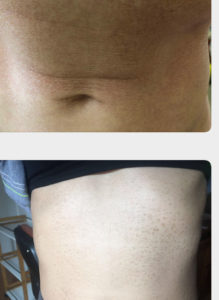 Do you know what kind of skin problems it is?
It is due to the electric blanket, the patient has used it for several months, and every night. 
She saw me three months ago, but I did know her skin problems reason. She had seen her doctor and specialist, nothing changed.
I suddenly thought some patients use hot bottles to reduce the stomach pain, the stomach skin will change to black and dry, maybe her skin has some reason, so she told me she used an electric blanket for several months and every night, I wanted her to stop the electric blanket three weeks ago.
Today She sees me and shows me her skin, it is a big difference between the two photos. Shared with friends. Thanks