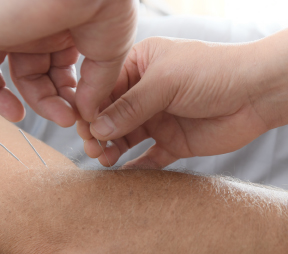 one case of Acne treated by chinese herbs
Mr Qiu,28 years old, be geting Acne for 13 yrs. acne grow up on face /neck /up back/chest .took west medicine/herbs in hospital ,could not make inprovement.for this several years only happed on face,specially on forehead/around mouth. at moment we know his situation from picture. I give him chinese medicine (herbs) .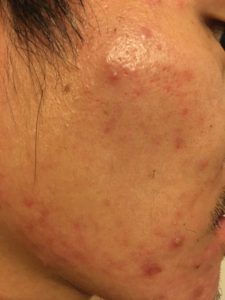 Before treatment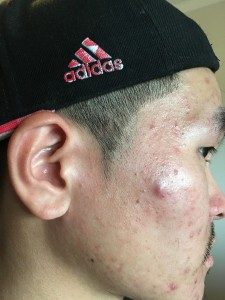 After seven days treatment.many red points disappear,some pus points disppears too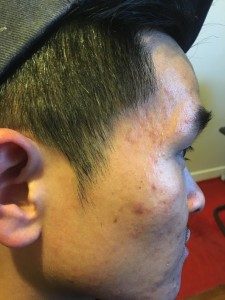 After two weeks treatment. the face skin become smooth and light,splash is gone, no new acne is coming. this will give him confident.keeping treamnet.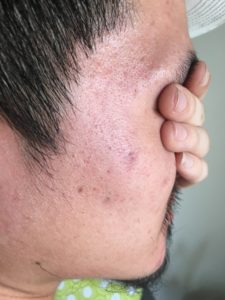 after two moths herbs treatment, no new acne,scar is all gone.