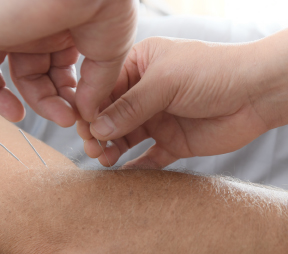 do you know what kind of skin problem it is ?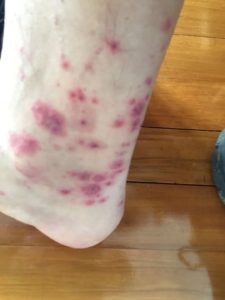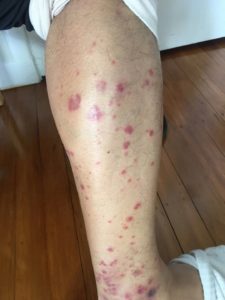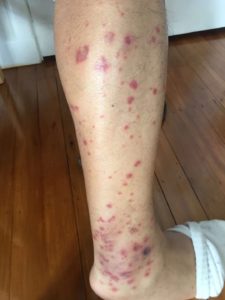 photo by PhD Win Huang  in 08/08/2019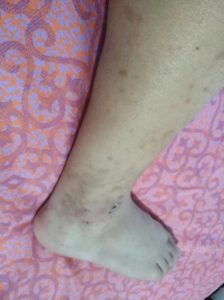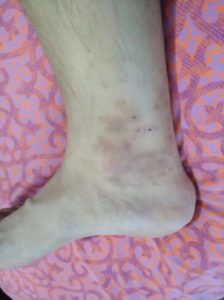 photo by patient in 13/08/2019
it is a patient who came to see me on Thursday last week. He got the rash on both legs for two weeks, very itching, and the new rash come out every day. He went to see his family doctor who thought it is eczema and give him cream. He use the cream, but still more new rash come out, he want to see the Dermatologist, but he will wait for one months, so come to see me.
I see him, and thought he is bited by fleas, so let him go to supermarket to buy flea bomb. today I call him to ask how about his rash, he tell me it is disappear at all, and not new rash come out. say thanks very much.
shared with friends.