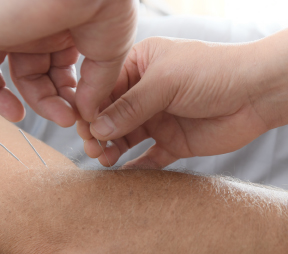 acupuncture and Pain and injuries
Natural pain relief as effective as morphine
Pain and injuries
Acupuncture for injuries and pain. Including period pain, neck pain, headache, back pain, migraines, tennis elbow, numerous others. If you have a pain somewhere for some reason, the chances are we can help!
When New York Times journalist Reston went to China in 1971, he was in for a surprise. While in the country, he needed an emergency operation to remove his appendix. The astonishing fact about this surgical procedure was that the operation was done without anaesthesia as we know it. Chinese physicians used acupuncture as the only means of pain control.
Following the articles and video footage, many scientists were trilled by the opportunities acupuncture could provide to understand how the brain deals with pain. And even though acupuncture was not the main subject of studies (pain was), these studies uncovered acupuncture's power to reduce pain.
Acupuncture offers a great relief for pain syndromes. In fact, it is as effective as morphine. For this reason it's commonly integrated in many pain clinics in Europe.
Are you suffering from pain?
Request an appointment to see us! We will discuss how we can offer you relief in a safe and natural way. We will treat the root and the branches.
World Health Organisation:
"…acupuncture analgesia can be regarded as the method of choice for treating many chronically painful conditions"
"Acupuncture is comparable with morphine (…), but without the adverse effects of morphine, such as dependency".
Acupuncture for pain syndromes is one of our fields of expertise. Contact us now to discuss how we can help you.
Any questions?
Just ask! If there's anything else you'd like to know, please contact us.