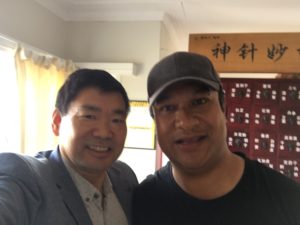 Author: Stanley Pou (IP: 203.173.204.107, 203-173-204-107.dialup.ihug.co.nz)
Email: takakeitewai@hotmail.com
URL: http://Acupuncture
Comment:
Kia Ora, my name is Stanley Pou. Recently I went to an Acupuncture for my back injury. Dr Win Huang a master at its profession. The treatment was for me going into the unknown of the unexpected. His methodic work ethics used in his precise, positioning and technique, is something out of this world. The outcome for me was jorvious of calmness and relaxation of my well being. Highly recommend with his expertise of art is commendably astonishing. Thank you Sir see you this coming Friday.