helped swallowing problem with acupuncture
by dr win huang
acupuncture can help these patients who result from neuromuscular disease or obstructions. specially for these problem which include brain injury,cerebral palsy,spinal cord injury, stroke.we have practiced and studied the problem in acupuncture for many years,we choose good points in acupuncture for swallowing problem duo to neuromuscular disease.
we are helping one case who is a 7 month girl,she can not swallow herself,so doctor put a tube from mouth to her stomach for food.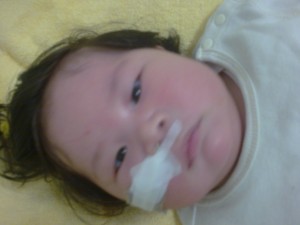 her swallowing problem is the reason that she could not breath in labor about several minutes,doctor treated her breath with electrotherapeutics,then she can swallow milk.if mum feed milk from mouth ,she will vomit it,so doctor think that her brain have a big injury duo to labor.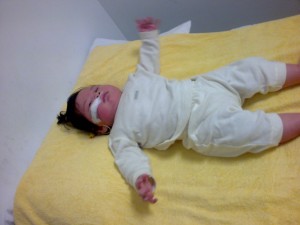 we is helping her with acupuncture,we hope that she can swallow herself in future.acupuncture three session a week,about 30 minutes one session.choose head acupuncture and special points.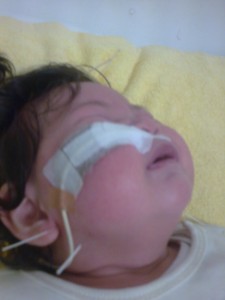 we will tell the result after treating for one months .
Swallowing problems (dysphagia) happen before food reaches the esophagus and may result from neuromuscular disease or obstructions. Patients experience difficulty starting a swallow; food goes down the wrong pipe; or there is choking and coughing. This may result in poor nutrition or dehydration, aspiration (which can lead to pneumonia and chronic lung disease) or embarrassment in social situations that involve eating. Conditions that may cause oropharyngeal dysphagia include Alzheimer's disease, Lou Gehrig's disease, brain injury, cerebral palsy, multiple sclerosis, muscular dystrophy, Parkinson's disease, spinal cord injury, stroke, Zenker's diverticulum, cervical osteophytes or other obstructions.
I have done acupuncture for 31 yrs, I got doctoral degree in acupuncture in Chinese university in 1995,and I had acupuncture work experience of big hospital in China,and I have the Chinese medicine clinic in Mt Albert Auckland NZ from 2002,so if you would like choose a acupuncturist to fix your problem,please come to my clinic ,you will have a excellent choice.
If you would like to make an appointment please call us on (09) 8150518 or visit us 1054 new north road ,mt albert. if you require more information you may e-mail us at hwenchuan@sina.com

Trackbacks and pingbacks
No trackback or pingback available for this article.