helped pain on the neck and shoulder with Acupuncture and cupping
By Dr win Huang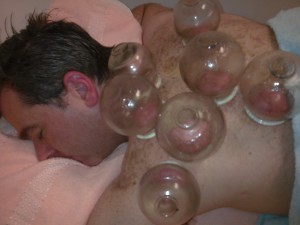 Mr wheeler has a bad pain on neck and shoulder for two months. two months ago he sprained his neck when lifting heavy things,he felt terrible pain on neck,so could not move his head,because of the pain。The pain radiated to shoulder and arm(L),and numbness on L fingers. he saw doctor who suggested him to see physiotherapist. He could feel the effect after several treatment of physiotherapy. Still felt pain on neck and shoulder and numbness on fingers,so his friend reminder him to try Chinese medicine. So he come our clinic to do acupuncture.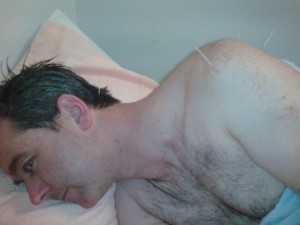 He has a acupuncture in our clinic and cupping .firstly I choose one point on hand , let him move shoulder and neck after acupuncture ,then acupuncture on neck and shoulder,lastly doing cupping on his back,he fells better gradually day to day,now he only fells little numbness on fingers and tight on neck and shoulder after 10 session treatment,he keeps his treatment for recovery of the injury.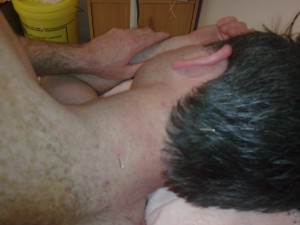 Mr wheeler satisfies our treatment,and recommend Chinese medicine and our clinic to people who have some problem.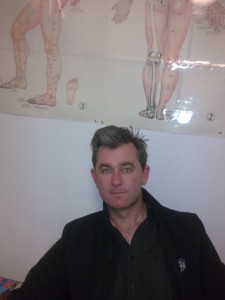 I have done acupuncture for 31 yrs, I got doctoral degree in acupuncture in Chinese university in 1995,and I had acupuncture work experience of big hospital in China,and I have the Chinese medicine clinic in Mt Albert Auckland NZ from 2002,so if you would like choose a acupuncturist to fix your problem,please come to my clinic ,you will have a excellent choice.
If you would like to make an appointment please call us on (09) 8150518 or visit us 1054 new north road ,mt albert. if you require more information you may e-mail us at hwenchuan@sina.com

Trackbacks and pingbacks
No trackback or pingback available for this article.