helped swelling and pain on ankle with herbs
By Dr Win Huang
A patient who has pain and swelling on left ankle for two yrs come to see me yesterday. she is 75 yrs old, except swelling and pain on left ankle, she also has insomnia, dry on mouth and throat, distending pain on chest. Examination : swelling , tenderness on left ankle, dark red clour on left ankle and back of foot. Thin pulse, yellow coating, dark and red tougue. So give herbs to look the result. Herbs: chaihu 10g, zhijiao 10g, shengjiang10g, dazao10g, gancao10g, honghua10g, taoren10g, chishao10g, shengdi10g, danggui10g, chuanxionf10g, niuxi10g, jigeng10g, ect.
See the photo taked by me on 07/02,11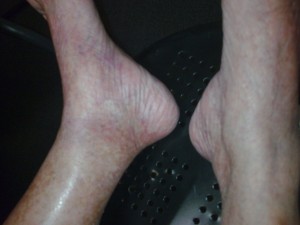 big different between left and right ankle, swelling and darkand red clour on left ankle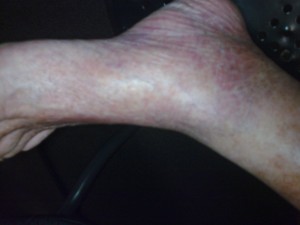 dark and red clour on inside of left ankle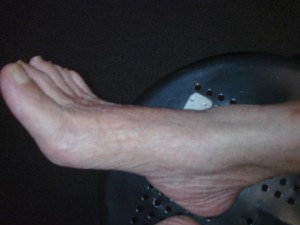 normal right ankle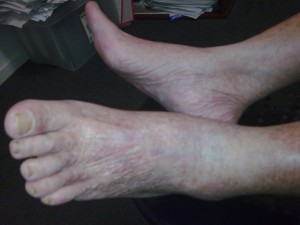 dark and red clour and swelling on left back of ankle
i will tell the treatment result after 5 doses herb.
If you would like to make an appointment please call us on (09) 5296185, or if you require more information you may e-mail us at hwenchuan@sina.com
DR WIN CLINIC
visit us on 1054 new north road mt albert auckland or phone09-8150518, email us at hwenchuan@sina.com
Trackbacks and pingbacks
No trackback or pingback available for this article.