Her daughter called me, and said that she has had the severe pain on the right liver area for one week, she lived in hospital for three days, did ultrasound, CT , Gastroscopy, and blood test, urine test, nothing was found, doctor just painkillers and antibiotics, but still had severe pain, could not sleep very well, at final, doctor gave her the morphine to stopping the pain. Her daughter's friend recommended me to her, so trying acupuncture. She made an appointment in 20/04/2021.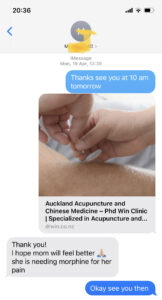 she came to see me, but she could not sit on chair due to the pain, could not stand straight, and must press the right liver area with the right hand to reduce the pain.
Examination found, that there were a sensitive skin area in the right liver area, when punching with needle.
I thought she suffered from the Intercostal neuralgia.
I did acupuncture and cupping on her back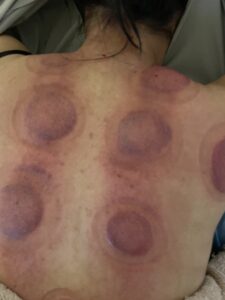 after two sessions her pain from 10 to 2, sleep is very well , no more painkillers. Her daughter have review in our google business.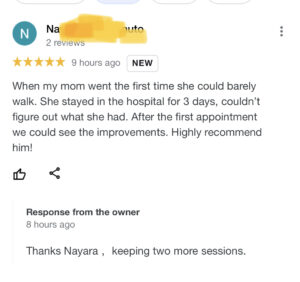 she just has a visit visa, she was cost lots of money in hospital, her daughter has not enough money for acupuncture,  so her daughter's friend will pay her treatment fees, I gave her promise  I will free treatment for her in last several sessions.
oue opinion:
firstly, it is important to do examinations such as ultrasound, CT in diagnosis, but doctor's hand examination is more important. Just punctured in pain area with needle,  we can find the important information and sign.
second, our clinic is a business, but we can do treatments for some who have not enough money.
finally, believe me Chinese medicine can help many difficult cases who can not help in hospital. We do it every day in our clinic.