ALISTAIR ROGERS
Blues Assistant Coach – Defence
He has a neck pain and stiff , limited his neck movement.He feels very well after one session acupuncture.
Blues Coaching Debut: 2016
Other Coaching Roles: Director of Rugby, Ballina Rugby Club, Ireland (2003-2004); SPOT Defence Coach, Honda Motor Company, Japan (2013-2015); Assist Defence Coach, Hurricanes (2013-2014); All Blacks Performance Analyst (2008-2015)
Welsh-born Rogers was a flanker for Aberavon, Neath and Ebbw Vale before heading to New Zealand in 1999 to play for Wellington club side Suburbs.
He returned to UK where he spent a year coaching in Ireland, but wanted to return to New Zealand, mixing his love of rugby with his IT profession. That developed into a role with Wellington and the Hurricanes in 2006 as a video analyst and the following year to the All Blacks where he has been since 2008 in the key role of performance analyst interpreting the video footage of training and matches with a focus on defence.
Rogers augmented this with coaching work in Japan and Wellington and now believes the time is right to move to a full-time defence coaching role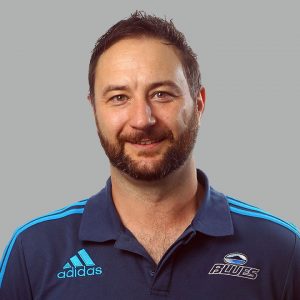 He like me to take a photo with him,tell people acupuncture is a good way to help neck injury.and thanks Dr win Huang relieve  his stiff and pain on neck.