Welcome to PhD Win acupuncture clinic
PhD Win Huang has over 40 years clinical experience. He has been practicing acupuncture in Auckland for the past 20 years after migrating from China with his family. Prior to that, he was leading an acupuncture department at one of the biggest provincial hospital in Jinan, Shandong China.
PhD Win Huang commenced his acupuncture learning in 1989 at Helongjiang Traditional Chinese Medicine University, under the teaching and mentorship of professor Shentian Sun who is a well-known and respected expert of acupuncture. After spending 6 years in both theoretical and clinical studies, PhD Win Huang received his master degree in 1992 and doctoral degree in acupuncture in 1995.
PhD Win Huang joined Shandong Hospital shortly after and became a director of its acupuncture department later on in his career. During this period, PhD Win Huang was a professor at the Shandong Traditional Chinese Medicine University and the Shandong Medical University.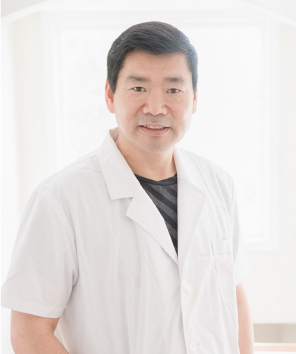 PhD Win Huang formed the PhD Win Acupuncture Clinic in Auckland New Zealand in 2001, being a specialist in acupuncture with rich clinical experience.
His specialties include neurology and Chinese Osteopathy, such as headache, hemiplegia, facial paralysis, neck pain, shoulder pain, tennis elbow, carpal tunnel syndrome, low pack pain, knee pain, ankle sprain, chronic fatigue, low energy, low immunity, Repetitive Strain Injury (RSI), migraine, depression, insomnia, menopause and sports injury.
Specialising in
pain relief, paralysis, chronic fatigue, low energy, low immunity, Repetitive Strain Injury (RSI), headache, depression, insomnia, menopause and sports injury with acupuncture and therapeutic massage.
PhD Win Huang was awarded
the Qualification of National Diploma of Acupuncture in NZ, and provides ACC (Accident Compensation Corporation) treatment.
Welcome andrew Chen to join us into a big hospitable acupuncture clinic. He just finished his study in new zealand college of chinese medicine with the qualification of Bachelor of Health Science. Besides he was studying Chinese medicine and acupuncture course once he was in university back to China several years ago. He majors in Acupuncture and massage therapy. He is acc registered member in new zealand acupuncture standards authority(nzasa). he is legally a registered acupuncturist in new zealand. If you want just a relaxing massage, professional therapeutic massage or acupuncture feel free to contact us on 09-8150518. or visit us at 1054 new north road, mt albert, auckland.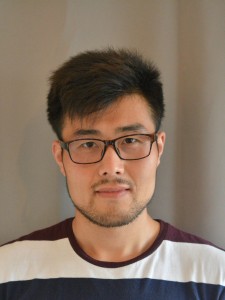 PhD Win Huang is a specialist in acupuncture, treating issues in neurology and Chinese medicine osteopathy.